UPDATE 07/12/2021:
Our 35 Year Reunion that was scheduled for July 18, 2020 at Gobbler's Knob was CANCELLED (or postponed) due to Covid-19. We then were trying to hold a reunion on July 10, 2021, however, based on the feedback of classmates, there was not enough interest to proceed. Therefore, we cancelled the reunion and we'll try again in 2025 for our 40th.
Although we ended up not having a normal class reunion, a few of the classmates that did want to move forward with a reunion got together for a dinner party at The Crazy Horse Saloon & Grill on July 10, 2021. It was simple, short, and sweet; and a good time was had by all. We hope to see a lot more in 2025!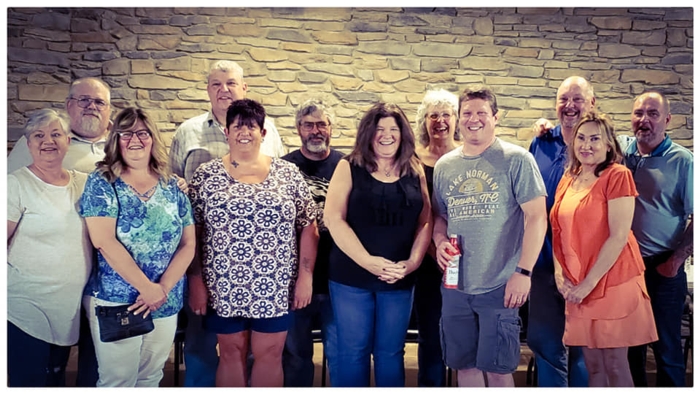 Front Row, L-R: Laura Williams, DawnAnn Good (Cass), Michele Mauk (White), Janet Lowmaster (Burkett), Bill Burke, and Kim Dobson. Back Row, L-R: Mark Beck, Frank Johns, Tony Simmons, Jodee Bowers (Hanzely), Mike Titus, and Bill Lantz.