ANNOUNCEMENTS
Save the Date...
Our "35 Year Reunion" will be on Saturday - July 18, 2020 at Gobbler's Knob. We hope you can join us... please save the date and spread the word. Learn more and stay up-to-date by checking back here at our website frequently.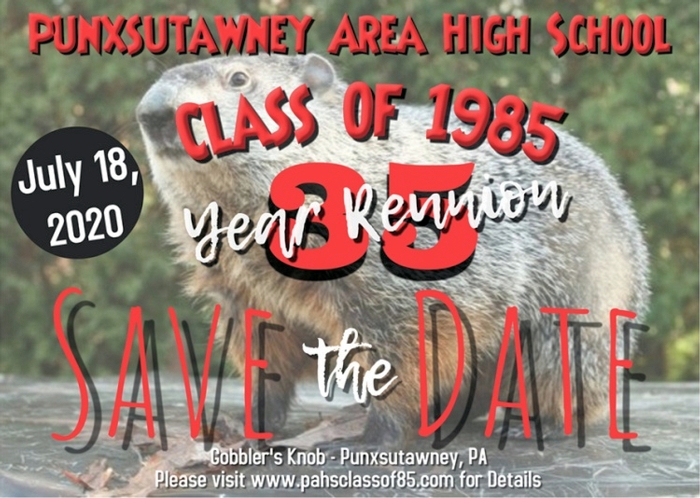 Limited Storage Space...
We're sorry, due to limited space allowed with the basic site software package, the "25 Year Reunion" photo gallery has been deleted to allow for future photos to be added. (NOTE: The photos were deleted on 4/29/19 and were saved by the administrator. Should we receive enough donations in order to upgrade the site package, the photos can be added back.)
Seeking Classmates...
Do we have any detectives among us? We'll soon be planning our 35 Year Reunion so we're looking for anyone that would be interested in trying to track down classmates. Please contact us if you are interested in helping in any way. Thank you!
New Survey Added
In early preparation for our next reunion, we've added a quick survey to get an idea as to what might be the best time of year to plan our 35th, which will be in the year 2020. Please CLICK HERE to take the survey. Thank you!